August 27, 2018
Posted by:

Matzen Solutions

Category:

Steel Shop Drawing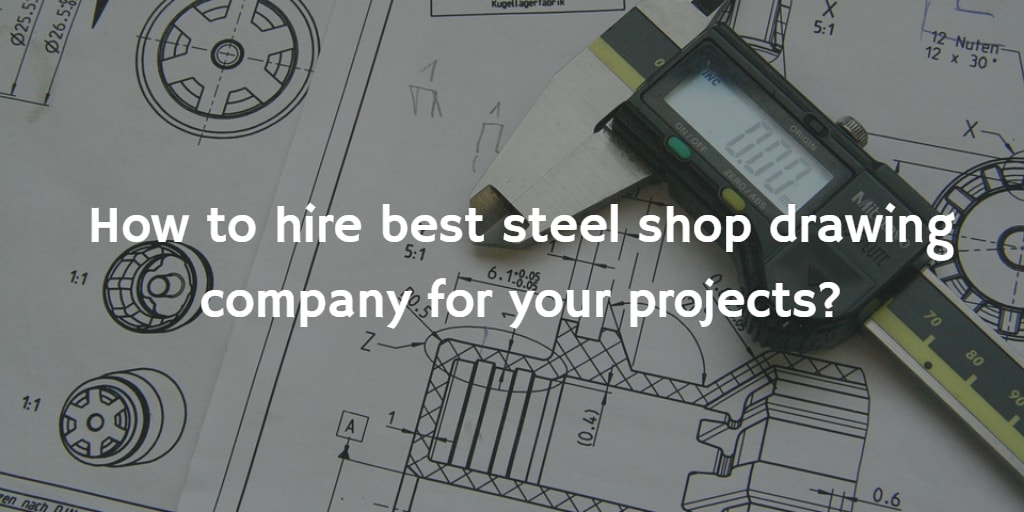 There is no denying the fact that the importance of steel shop drawing has evolved for a few years. Since structural steel detailing formulates an essential part of construction projects, it becomes important to trust a reliable company.
Although you may come across several companies executing these shop drawings inexpensively, however, the impact and effectiveness of advanced techniques and equipment will end up being restricted, and the outcome won't be great if you don't choose the right person.
Furthermore, the company that you are going to select will be there beside you throughout the project. Hence it becomes even more vital to be cautious beforehand than to repent later. So, if you don't have any idea regarding how to assess the pros and cons of a steel shop drawing company, here are some tips that will help you choose the best.
1. Experience Matters the Most:
To begin the hiring process, the first and foremost aspect that you must look at is the experience of the company. Not just it lets you know where the company stands but is also a foundational factor in building confidence and trust in their outcome.
With experience, you would be able to gauge the history as well as the success-record of the company. Try to look beyond the numbers as see if the company has ever done a project similar to your requirements. If yes, then what was the success rate of it?
If you can easily find out a company holding significant experience in the type of project as per your need, you would be able to prevent unforeseen mistakes and loss of money as well as time. Hence, it will be advantageous on both the ends.
2. Capabilities of Metal Fabrication:
The steel shop drawing company doesn't have to have a tag of "best and massive in the industry" to be able to complete projects successfully. However, the factor that would matter the most is what kind of capabilities and proficiency the company has to meet your requirements.
In such a scenario, there would be several aspects that you must evaluate, such as:
Working skills when it comes to different types of drawings
Translation outcome from drawings to shop drawings
Competence to design projects from the scratch
Types of materials the company is utilizing to work
Size and thickness of the material
Not just that, but you must also have a peek into the production capabilities. While assessing this factor, you must keep your requirements in mind and then judge the company based on cutting & metal formation, assembling, welding, fastening, installation, metal finishing, and more.
And then, have a look at the facilities of the company. Does the company have enough systems and space to meet your production demands? Also, pay attention to the entire process of receiving materials for shipping the products.
3. Consistency & Product Quality:
Although you may discover companies with the same level of experience and capabilities, their reliability, and the outcome methodology will be entirely different. Therefore, while assessing the qualities, you must keep these following points in mind:
Translation capabilities and experience into qualitative products
Maintenance of in-house inspection
Production monitoring
Standards of meeting and dealing with clients
Co-ordination with the client throughout the project
Since you are going to spend a lot of time with the company, you should be wary of these points to avail positive results.
4. Pricing Factor:
Pricing is another factor you should be considering when choosing the best steel shop drawing company for your projects. Since prices would vary, it is recommended to look around and compare.
Depending on your project requirements, the price could be weighed for several factors. However, when it comes to judging a company based on the price factor, here are some points that you must keep in mind, such as:
Knowledge of industry standards of price
Whether the company has material buying power or not
Is the company capable of working out production challenges within the set budget?
Can the company bring out a cost-effective proposal as per your project requirements?
How would it be controlling the cost of shipping for effectiveness and efficiency?
If you are on a budget-constrained project, these questions will matter the most and will also help you out get the best in the market.
5. Equipment that They Use:
You must be sure about the equipment that the steel shop drawing company will be using. In fact, even it would be recommended to judge a company's capabilities based on the type of equipment and machines they use.
If the company uses advanced technology and innovative equipment, it would be able to deliver complex projects within the time limit. Furthermore, the quality will also be up-to-the-mark. Therefore, in this case, take a decision carefully.
6. Feedback from Customers:
Moving forward, another thing that seems to be essential is the customer feedback. Although companies don't leave any stone unturned when it comes to boosting their services, however, their reality can be judged by what their existing customers have to say about them.
Nobody will make the process easier than past customers. Hearing their experiences will help you decide whether to go for the particular company or not.
7. Models for Business Engagement:
Steep shop drawing companies, usually, may provide you with different models that would suit your requirements. Right from hourly, monthly, to project basis, there are several options. Since each model suits different requirements, you would have to figure out yours.
Once done, then find out whether the company would be able to work according to your needs or not.
Conclusion:
With innumerable options available out there, sometimes, it becomes a tough choice when it is about selecting a steel shop drawing company. So, whenever you face such a dilemma, keep these points in mind and assess companies accordingly. You will surely get the best results.