October 28, 2018
Posted by:

Matzen Solutions

Category:

Steel Detailing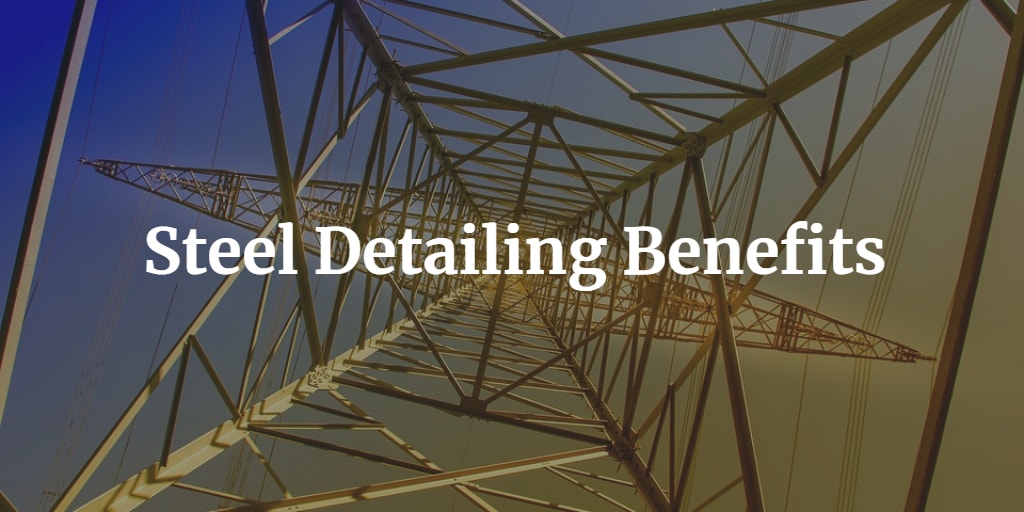 Without any doubt, structural steel detailing is a process that demands nothing less than 99% of accuracy. Out of all the things, even the smallest of errors can lead to a massive loss of not just money but time as well.
Regardless of the construction activity or manufacturing type, steel detailing service plays quite an important role in almost every aspect – be it erection of commercial buildings or residential. The entire process of this service is meant to establish worthwhile communication between professionals, like architects, contractors, engineers, fabricators, etc. and the individual in charge.
Depending on the project, it is important to have skilled and proficient engineers who are well-aware of the result that one expects from this service. Hence, you can think of outsourcing this project, which can eventually provide a lot of benefit to you.
Qualitative Drawings:
Whether your project includes steel detailing for industrial building, bridges, residential structures, or more; it is obvious that the detailing part would have to be profound. If you aren't sure about your team having in-depth knowledge of 2D as well as 3D program, outsourcing would definitely be a great idea.
Co-ordinating with a skilled and experienced engineer will ensure that you are getting nothing but the quality in return. And, even the contractors have a fair idea of what needs to be done. Therefore, you would have an idea of how the outcome is going to be.
Saving Time:
Creating a variety of drawings with utmost detailing can be quite a time-consuming task. Instead of putting your team at work and spending a lot of time in it, you can simply outsource the service from a professional company.
Once this aspect is done, you can then distribute other responsibilities among your team, and nobody will be at a loss, right?
Saving Cost:
Another considerable reason to outsource steel detailing is that you get to save a lot of money along with the time. Neither you would have to invest in CAD program, nor you would have to spend money on hiring an engineer.
In this way, you would not have to spend money on an employee who would be useful only periodically. And hence, you would be able to make sure that your requirements are being fulfilled without compromising with the budget.
Adequate Reporting:
One of the best advantages is that you will be getting timely and appropriate reporting. During the use of premier program, there is a myriad of reports that can be generated, including gather sheets, material summaries, and much more.
With the help of these reports, you would be able to make sure that everyone is sailing in the same boat. And then, the fabrication team will have an idea of what to create and the finance team can assess the value required for the project. In this way, it will surely be a win-win situation for everyone.
Qualitative Tools:
By outsourcing the service, you would be able to procure more qualitative tools as well as program. Since these detailing systems are generally integrated into their systems, you would not have to face the lack of anything.
With advanced technology in use, you would be able to get superior results at less time.
Conclusion:
Outsourcing steel detailing services always come with a lot of benefits and less headache. Neither you or your team would have to spend a massive amount of time and money just to get the things straight. So, keeping these benefits in mind, try outsourcing the next time you require steel detailing services.