September 13, 2018
Posted by:

Matzen Solutions

Category:

Steel Shop Drawing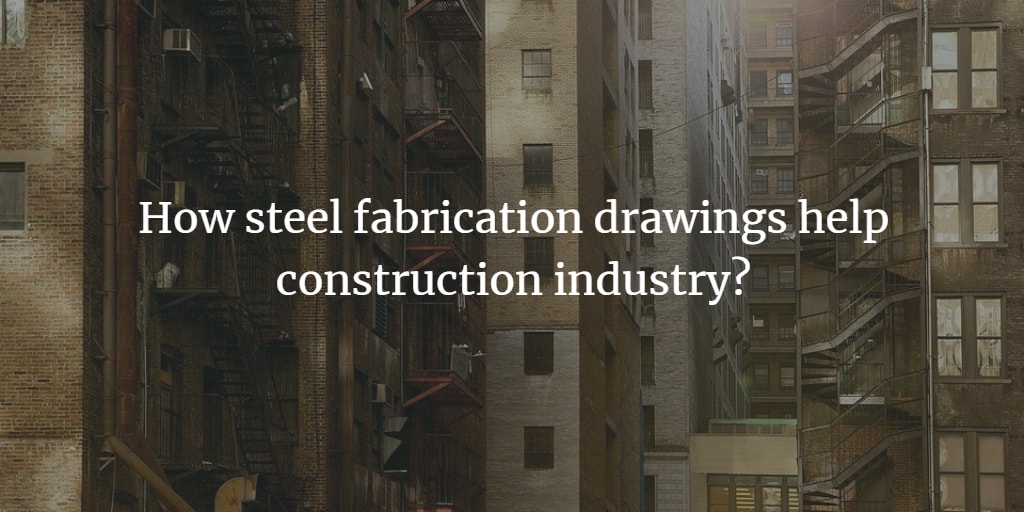 In the construction industry, steel fabrication drawings hold utmost importance regarding the project size. Although such drawings aren't necessary for every other task, however, if the project is huge and comprises complexities and challenges, these fabrication drawings can surely appear as a boon.
By describing the real-time work plan profoundly, these shop drawings facilitate the workflow. Owing to this in-depth information, these drawings prevent errors and mistakes that fabricators or suppliers may commit.
Keeping all the essential factors in mind, here is how steel fabrication drawings help in the construction industry.
They Are Versatile in Nature:
One of the most important reasons behind steel fabrication drawings acquiring a lot of attention and importance is their versatility. With these drawings, it becomes easier for engineers and designers to have a precise idea of execution while creating design drawings of projected structure.
Furthermore, they are even considered as an adequate addition to the document of construction, by offering comprehensive diagrams of an array of components that are essential in a building to contractors.
Organized Set of Details:
Most of the times, confusion arises if a drawing is messy and does not comprise organized information. In such a scenario, the real purpose of these drawings seems to be lost. However, just to eradicate this hassle, detailed steel fabrication drawings come divided into two different sets of drawings.
The first one is generally known as shop drawing details and the second one is called erection drawing detail. While the former one describes such details that are required for steel component manufacturing, the latter one generally explains the details of installation on the construction site, making it easier for workers to handle.
They Are Accurate:
With these drawings, accuracy is what you can anticipate. Since every plant or building requires windows, doors, electrical, mechanical & plumbing units, air-conditioning, and more, it is a bit difficult to design these components accurately during the drafting procedure of construction documents.
That's the time when such fabrication drawings step in. With steel fabrication drawings in hand, manufacturers, suppliers, contractors, and builders can attain exact information regarding fabrication as well as the installation of these components.
Save Time & Money:
When you put your hands on a steel project, you would surely have to describe every aspect of the project to your working partner. In such a scenario, things that you may verbally explain can go misunderstood, leading to unnecessary mistakes and errors along with the loss of time and money.
Since steel fabrication drawings are graphic illustrations of different prefabricated mechanisms, such drawings are required when it comes to making an entire building. Hence, these drawings help in conceptualizing and visualizing the content material, components to be used, dimensions, assemblage, and installation of every essential aspect.
In this way, these fabrication drawings turn out to be saviors for engineers and fabricators.
Adherence to Industry Building Standards:
If you have been associated with the construction domain, even for a while, you would know how essential it is to adhere to the industry standards. After all, you wouldn't want the constructed building to break down or electrical components to fail, isn't it?
So, therefore, it becomes quite important to keep the industry standards in mind. Generally, these steel fabrication drawings are generated according to the rules and regulations set by the industry of construction. Thus, when you consider these drawings, the room for mistakes while manufacturing or installing components decline drastically for good.
Conclusion:
When taking up the responsibility of project execution in a construction domain, it is essential that you try and make everything as appropriate as possible to eradicate some serious problems. Now that you know how important these steel fabrication drawings are, you wouldn't dare take them for granted, isn't it?